Panama Maps
Panama is the southernmost country in Central America. It is bordered by Costa Rica to the northwest, Colombia to the South East, the Caribbean Sea to the north and the Pacific Ocean to the south.
Map of Panama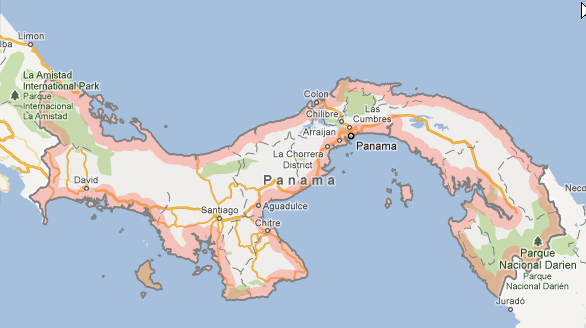 The above map is , obviously, for general purposes only. Should you plan to rent a car and drive in Panama , you need a good driving map, which you can either download from the specialized websites or buy once you arrive in Panama.
If you want to do some sightseeing in Panama City , this map (English and Spanish) is a very good choice.