Hotels
For travelers looking to explore Panama and sleep somewhere other than a dorm-style hostel, there is a wide variety in hotels in Panama. Whether you are looking for a luxury hotel (usually US$100-$250 per night), a budget hotel (US$30-$75), or something in between Panama has lots to offer.
Hotels on a Budget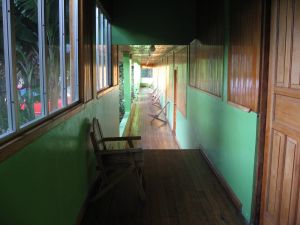 There are many affordable hotels if you are on a budget, but have a few more bucks to spend than the shoestringers staying in hostels. You can easily find comfortable and very nice hotel accommodations throughout Panama that are relatively inexpensive. For US$40-$70 per night for a double, there are a plethora of hotels that will offer a good bed and a private bath (and sometimes air conditioning). In Panama City, a great option is Hotel Mirabella, which offers simple, but comfortable rooms starting at US$45 for a double. In the highlands, you can stay at Hotel Cerro Punta. For just $35 per night, this hotel offers simple, but comfortable rooms with stunning mountain views and excellent service. If you are traveling with two people, these hotels often cost only a few dollars per person more than hostel and can give you additional privacy and added comfort. This is also a great option for people who would prefer to not share a bathroom during their trip.
Luxury Hotels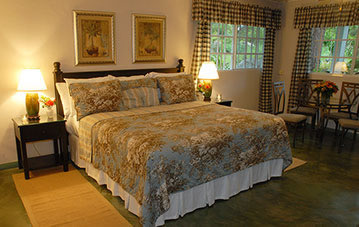 While not on the same level of development as Costa Rica, Panama is beginning to have more and more luxury hotel destinations. While these hotels are expensive by Panamanian standards, they are much less expensive than some of their Central American counterparts and can offer guests a high level of comfort and service for less than in the U.S. Many offer spas, beautiful rooms with gorgeous views and all the amenities, usually for under $200 per night. While these hotels aren't always the best way to meet adventurers or get in touch with locals, they offer comfort and luxury for your stay in Panama. In Boquete, hotels like the Panamonte Inn and Spa can offer a home away from home and a great place to come back to and relax after a long day of hiking in the mountains.
Eco Resorts
Following Costa Rica's lead in developing a booming ecotourism industry, several eco-resorts are springing up around Panama. While these resorts tend to be pricey (US$200-$400/night), they can be a great way to experience Panama's amazing natural beauty, while contributing to sustainable living practices. Most eco-resorts exist almost entirely off the grid, most getting power from solar panels and filtering their own water. The higher priced rooms also usually includes 3 meals of day, which allows you to sample local, fresh ingredients. From mountain top jungle dwelling to beach side bungalows, many eco-resorts are situated in ideal locations from Bocas del Toro to the Chiriqui Highlands. In Bocas del Toro, the Bungalows at Red Frog Beach, allow guests to stay just steps away from a protected and beautiful beach, all while remaining off the grid.